Brand Federation, a team of nationally recognized marketing leaders backed by a global network of the world's best independent specialists, was built on remote work.
Founded in 2018, we were zooming clients when most people thought that meant driving by their offices fast. We were slacking when bosses looked down on such behavior.
Tools for Remote Work
Digital communications allowed us to marshal top talent, put their skills to work on meaningful brand and marketing challenges, and enable lives they want to live where they want to live them.
Here are the essential tools that make Brand Federation possible.
Zoom
Zoom is our go-to virtual meetings tool. We use it daily internally and externally to keep connected and on top of the work.
Slack
The instant messaging tool Slack keeps work moving forward but also keeps the team together. For example, our active "breakroom" channel serves as a virtual water cooler.
Google Workspace
Google Workspace provides our email addresses, shareable file storage, and more. The basics of word processing and spreadsheeting are here, too.
Keynote's Collaboration Mode

Keynote is easier to use than PowerPoint, has more visual range, and its collaboration feature allows multiple colleagues to work on a presentation simultaneously. Collaborative presentation-building always generates new ideas that strengthen our approach. We love it.
Loom

Loom's shareable video tool really facilitates communication with colleagues and clients. Loom videos are great for onboarding and sharing with new consultants how to use Brand Federation tools, such as our report template. We've used Loom to summarize interview findings for teammates, and to help consultants use research tools, such as Alchemer, Recollective, and Statista.
Miro

Miro is a digital collaboration tool that also brings our team together to tackle projects. We're huge fans of its digital whiteboard feature which allows us to capture ideas, organize them, and easily assign and share any steps.
What tools keep you or your organization going in the emerging era of remote work? Let us know! We're always up for learning something new.
ABOUT THE AUTHOR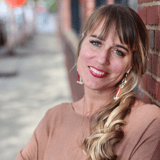 Rian Chandler-Dovis is managing partner, brand strategy and research, at Brand Federation. She blends strong business acumen with creative thinking to uncover deep, actionable insights, and has developed strategies for dozens of the world's best known brands, including General Motors, American Express, Samsung, PepsiCo, Colgate, Macy's, MIT, World Wildlife Fund, and others.
ABOUT BRAND FEDERATION
Brand Federation energizes brands to accelerate business growth. Contact us today to begin a journey that will inspire employees, executives, products, and customers.